OUR CLINIC FOCUS
Enhanced Wellness Studio strives to provide the safest, most effective and efficient research informed care.
Through the highest integrity, standards, values, and ethical discipline, we strive to become the preferred wellness clinic for both patients and practitioners alike.

We strive to give every patient the experience that the entire clinic team truly cares about and works towards finding customized solutions. At Enhanced Wellness Studio "Health" and "Wellness" are defined based on the patient's needs, definitions, expectations, values and beliefs.

The clinic expression is based partly on the Scandinavian culture which calls for timeless modern designs and solutions uniquely merged with old traditions of togetherness, inclusivity and homey comfort – all in support of an atmosphere of thriving beyond surviving.
LAND ACKNOWLEDGEMENT
Enhanced Wellness Studio acknowledges the land we are on is the traditional territory of many nations including the Mississaugas of the Credit First Nation, the Mississauga, the Anishinabewaki, the Attiwonderonk, and the Haudenosaunee peoples, and is now home to many diverse First Nations, Inuit, and Métis peoples. We also acknowledge that Waterloo is covered by the Haldimand Treaty and Treaty 3, 1972.
OUR STORY
The idea and concept of Enhanced Wellness Studio have been brewing for many years, but it took a sudden decision by a large corporate company to make it all a reality. Dr. Kenneth Stelsoe received only a few weeks of notice that his practice no longer had a home to operate out of. The decision was to either work for another clinic in the area or to rush the opening of his clinic. This was the "birth" of Enhanced Wellness Studio in the early summer of 2017.
For a few months and through the finishing touches of the clinic renovations, only Dr. Kenneth and Angela were seeing patients. Before the end of the year, a team of 4 practitioners was working in our clinic.
Fast forward to the present time, we are now 6 practitioners covering 4 major healthcare professions; Chiropractic, Functional Medicine, Massage Therapy, and Social Work.
We strive to continue to evolve and adapt. We listen to the needs of our patients and practitioners. We remain open to suggestions and requests while reserving the right to protect our clinic culture and focus. We follow the emerging scientific evidence for best clinical practices and patient outcomes. Most importantly, we stay humble and grateful for our patients to trust us with their health and wellness needs and goals.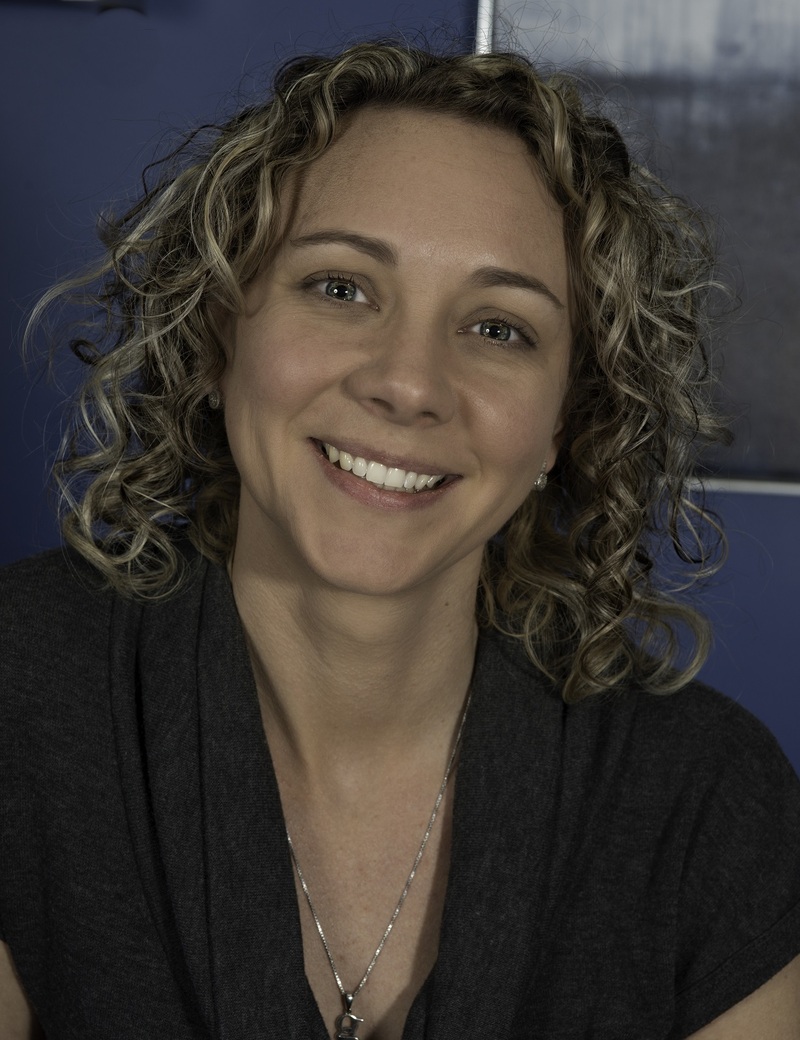 Angela Gibson
RMT
Massage Therapy
As a Registered Massage Therapist since 2001, Angela continues to find joy and passion in the career she has chosen. She sees massage therapy as a combination of science, skill and art. In her years of treating, Angela has enjoyed so many facets of being an RMT. Her experiences in massage include, but are not limited to: pregnancy massage, baby massage, Esalen deep tissue, and Thai massage.
She has been honoured to work with the People with AIDS Foundation and has also worked in palliative care. Moreover, Angela continues to be the In-House Massage Therapist for Perimeter Institute here in Waterloo. Angela's journey as a therapist has brought her here to work with such an exciting group of professionals, which includes Dr. Kenneth; a Chiropractor her clients are already familiar and comfortable with.
When Angela is not working, she is busy with family and friends in and around the Waterloo region.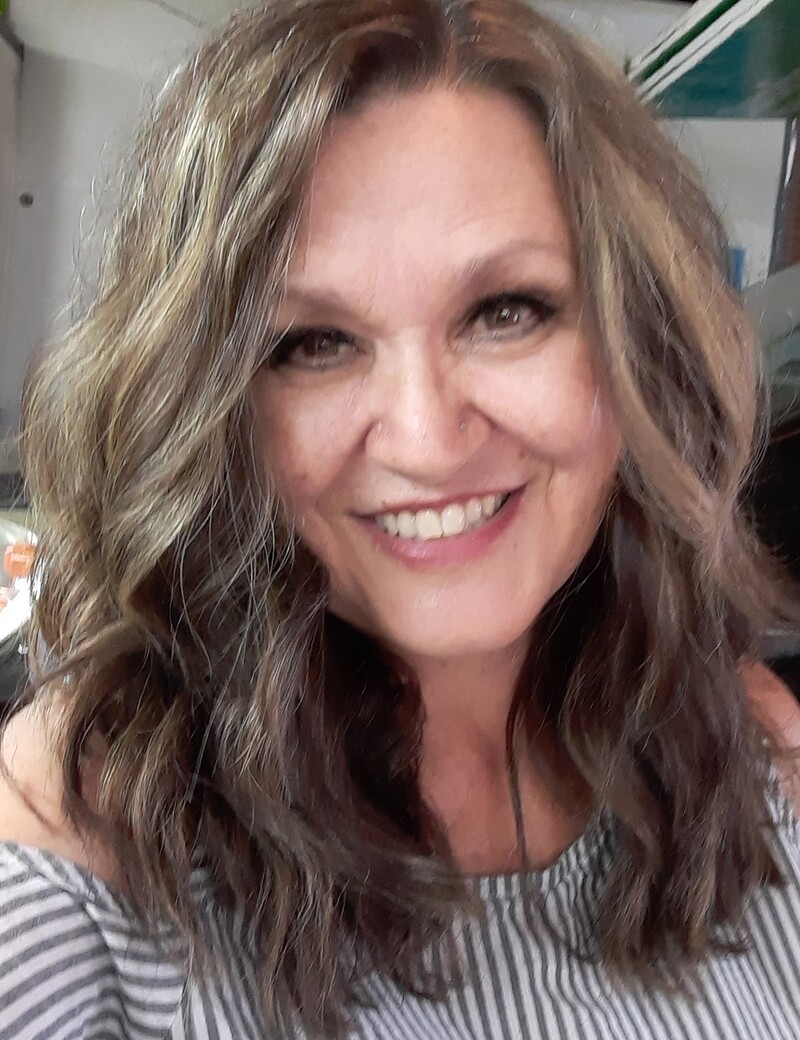 Bianca Bitsakakis
BA, BSW, MSW, RSW
Counselling
Bianca is a kind, compassionate professional who has always had an interest in people and helping them untie some of the knots that sometimes happen in life. Her route in life took her to the Social Work profession. She is a registered Social Worker with the Ontario College of Social Service and Social Service Workers (OCSWSSW) and a member in good standing with the Ontario Association of Social Workers (OASW). She has her BSW from Renison University College, University of Waterloo and her MSW from Laurier University. She has over 25 years of experience in the Healthcare field as a Social Worker both as a frontline Social Worker, Therapist and in Leadership roles. People have come to her for a number of different issues, involving: Mental Health and addictions; Palliative Social Work; Critical Incident Debriefing; Work/Life Balance; Couples Therapy; Adjustment reaction to Illness; Grief and Loss; Relationship changes; System Navigation; Caregiver support, Individual support for life changes and challenges; among other issues that come up in one's life. Bianca believes that trust is the cornerstone of any relationship, be they therapeutic or personal. She takes time to cultivate these relationships by building trust and practices through an anti–oppressive framework, drawing on strengths that people so inherently have. Everyone comes with their own set of values and experiences, and Bianca starts in the moment of where the person is and moves forward with them in a client/person-centred approach. Her practice is trauma-informed, strengths-based and solution-focused.
Bianca is a caring individual who believes that everyone's voice needs to be heard in a way that is accepting, affirming and non-judgemental. She is looking forward to working with you and for you.
Candice Esposito
CFMP, ND (retired)
Functional Medicine
Dr. Candice helps high-achieving, spiritually-minded professionals, entrepreneurs and business owners overcome chronic health concerns (such as fibromyalgia, irritable bowel syndrome, depression, anxiety and chronic fatigue syndrome) without using restrictive diets, a bag full of supplements or having to work harder.
She believes that you - the patient - are the doctor of the future, and she knows that nothing can heal your body better than it can heal itself. Candice is here to help you remove any obstacles to healing so your body can do just that.
Candice is on a mission to revolutionize how we heal. To help empower patients to take back control over their health.
To ignite a shift from patients to health creators, if that resonates with you, Candice would love to chat with you. She invites you to book a Health Insights Call to get started.
Dr. C, as her clients like to call her, has over 15 years of clinical experience in natural health care plus over 15 years of post-secondary education. She graduated as a Naturopathic Doctor (ND) from the Canadian College of Naturopathic Medicine and is a member in good standing with the Canadian Association of Naturopathic Doctors (CAND). Candice received her Certification in the Practice of Functional Medicine (CFMP) from Functional Medicine University and the Kalish Institute of Functional Medicine.
Candice is a certified Bioenergetics practitioner. The emerging field of bioenergetics allows for the assessment and correction of the body's energy and communication systems. This improves the body's ability to heal and stay healthy.
She is also a certified Safe and Sound Protocol (SSP) Practitioner trained in nervous system regulation and vagus nerve stimulation. Her approach to care is trauma-informed as she recognizes trauma as an important root cause of illness.
Candice believes in taking an integrated approach to health creation. She utilizes her experience in all the above modalities to support clients in a truly holistic way - addressing the root causes at all levels - mind, body and spirit.
She loves spending time with family, most especially her two-year-old daughter, who inspires her every day.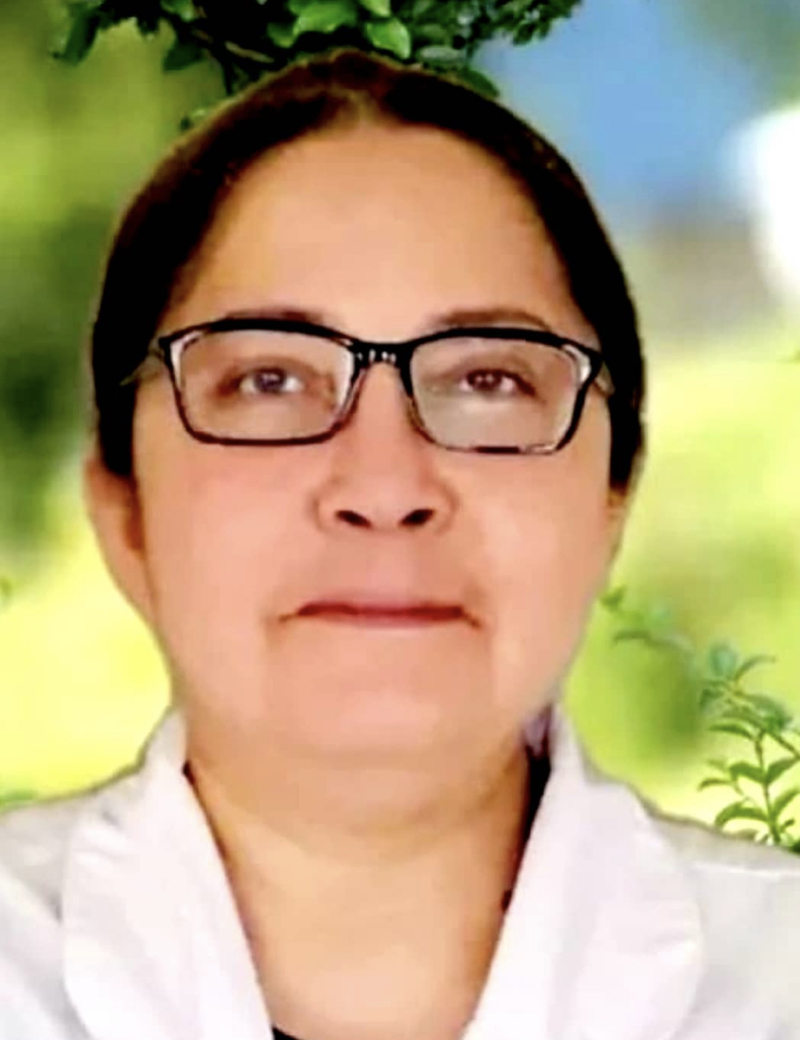 Dr. Amani El Sawaf
ND
Naturopathic Medicine
Dr. Amani El Sawaf is a licensed Naturopathic Medicine Doctor, board-certified by the College of Naturopaths in Ontario. She also passed Naturopathic Physicians Licensing Examinations (NPLEX) administered by the North American Board of Naturopathic Examiners (NABNE). El Sawaf graduated from medical school in Egypt with an honours degree. She joined the rheumatology residency program at Cairo University, Egypt. and obtained Phd in rheumatology. Amani has since devoted her time and efforts to studying naturopathic medicine to help people support their physical, and psychological health helping them achieve their health goals.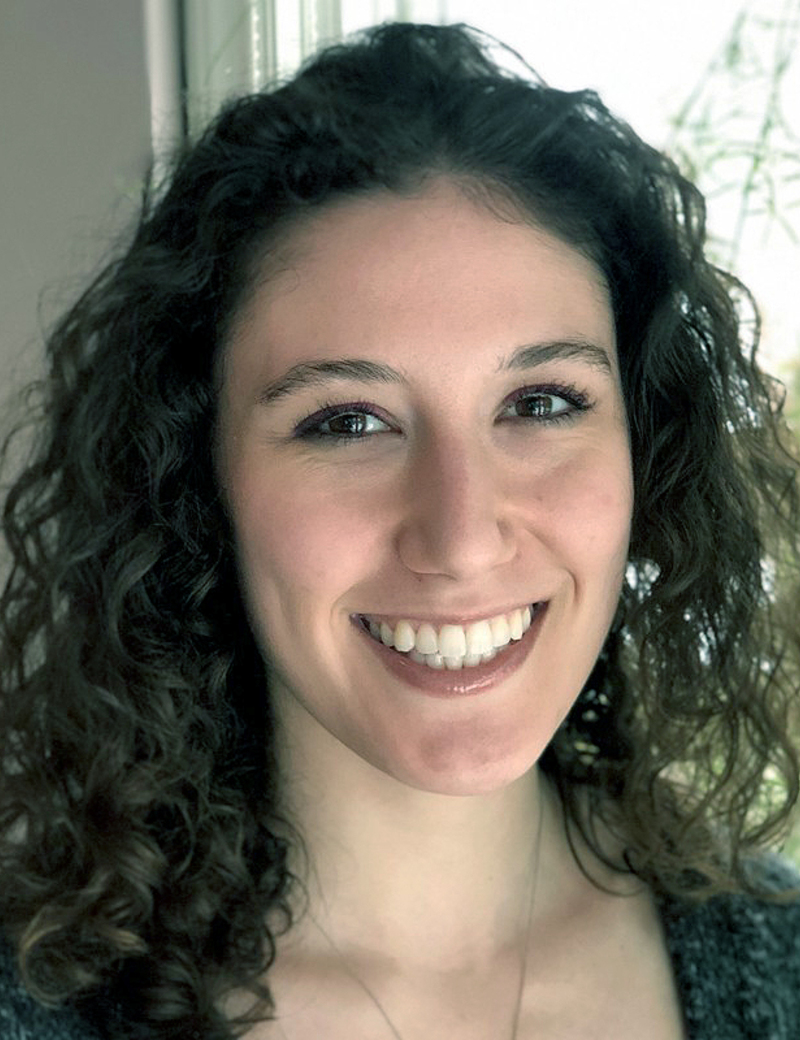 Dr. Erinn McCreath Frangakis
BSc, DC
Chiropractic Care
Dr. Erinn McCreath Frangakis is a Doctor of Chiropractic from the Canadian Memorial Chiropractic College. She completed her undergraduate studies at the University of Waterloo, obtaining her Bachelor of Science (Honours) degree with a major in kinesiology and a minor in rehabilitative sciences.
Her goal with each treatment is to provide patients with the tools they need to live a healthy, active life. Her treatment style is similar to Dr. Kenneth's, incorporating manipulation therapy, soft tissue therapy, and rehabilitation exercise therapy in her treatment plans. She is also certified in integrated dry needling. Erinn practices evidence-based, diversified chiropractic, pulling techniques from various styles depending on what best suits the patient's needs.
With her involvement in biomechanics research, Erinn is also pursuing her Master's at the University of Waterloo.
Dr. Kenneth Stelsoe
BSc, DC
Chiropractic Care
Dr. Kenneth is a "new generation" style Doctor of Chiropractic using a wide range of evidence-informed therapies to the benefit of his chiropractic patients. Dr. Kenneth believes the key to optimal patient care and injury recovery is through thorough diagnosis and a comprehensive treatment plan. Not only are his treatment plans based on research and clinical experiences, but more importantly, they are based on patient preferences and individual goals.
Depending on the individual patient's needs, Dr. Kenneth may recommend additional therapies in the form of naturopathy, massage therapy, nutritional counselling, or mental/emotional counselling. All these therapies we offer in-house. However, if a patient would benefit from therapies we do not have, we gladly refer patients to external specialists in the local community.
Apart from his primary focus to his patients, Dr. Kenneth is the clinic owner with all the administrative and management tasks that come with that. Dr. Kenneth is a member of the faculty of Canadian Memorial Chiropractic College where he teaches assessment and treatment techniques for chiropractic students. In his spare time, Dr. Kenneth spends time with his partner and son.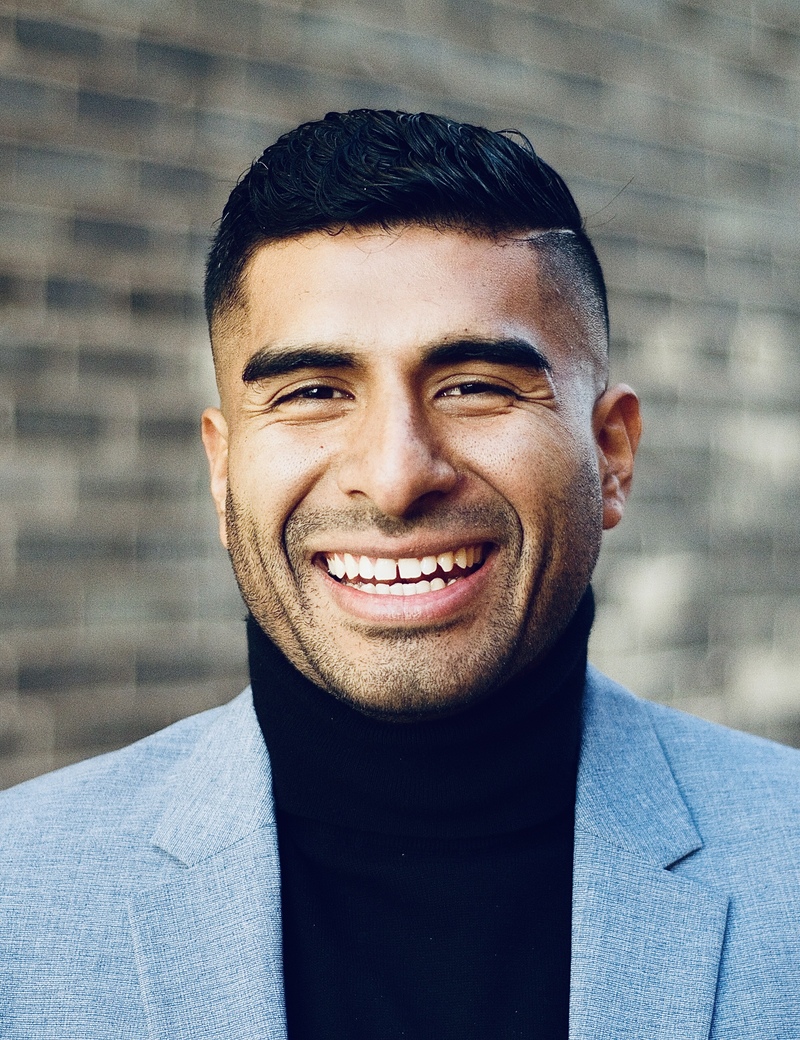 Guillermo Rodriguez
BSW, MSW, RSW
Counselling
Guillermo obtained his Masters degree in Social Work from Wilfrid Laurier University and his Bachelors of Social Work degree at the University of Waterloo. He is both a member of the Ontario College of Social Workers and Social Service Workers (OCSWSSW) and the Ontario Association of Social Workers (OASW).
Guillermo has over six years of experience in working within the health care system focusing on providing mental health treatment for various mental health symptoms and disorders such as anxiety, depression, Substance Use, Chronic Pain, Fibromyalgia, Bi-polar, OCD, BPD, and PTSD, . Guillermo is adept in providing individual counselling, family therapy, and group therapy. In addition, Guillermo has been trained in various therapeutic modalities including but not limited to CBT (Cognitive Behavioural Therapy), DBT (Dialectical Behavioural Therapy), ACT (Acceptance & Commitment Therapy), MBCT (Mindfulness Based Cognitive Therapy) TF-CBT (Trauma Focused Cognitive Behavioural Therapy), and Family Systems Therapy.
Guillermo maintains a very open and kind approach to counselling and welcomes patients to cultivate deep enriching meaningful relationships with the people and experiences around them. Whether you are experiencing mental health distress, undergoing a challenging situation, experiencing chronic pain, or would like to talk about developing new qualities within yourself Guillermo looks forward to being a part of that journey with you.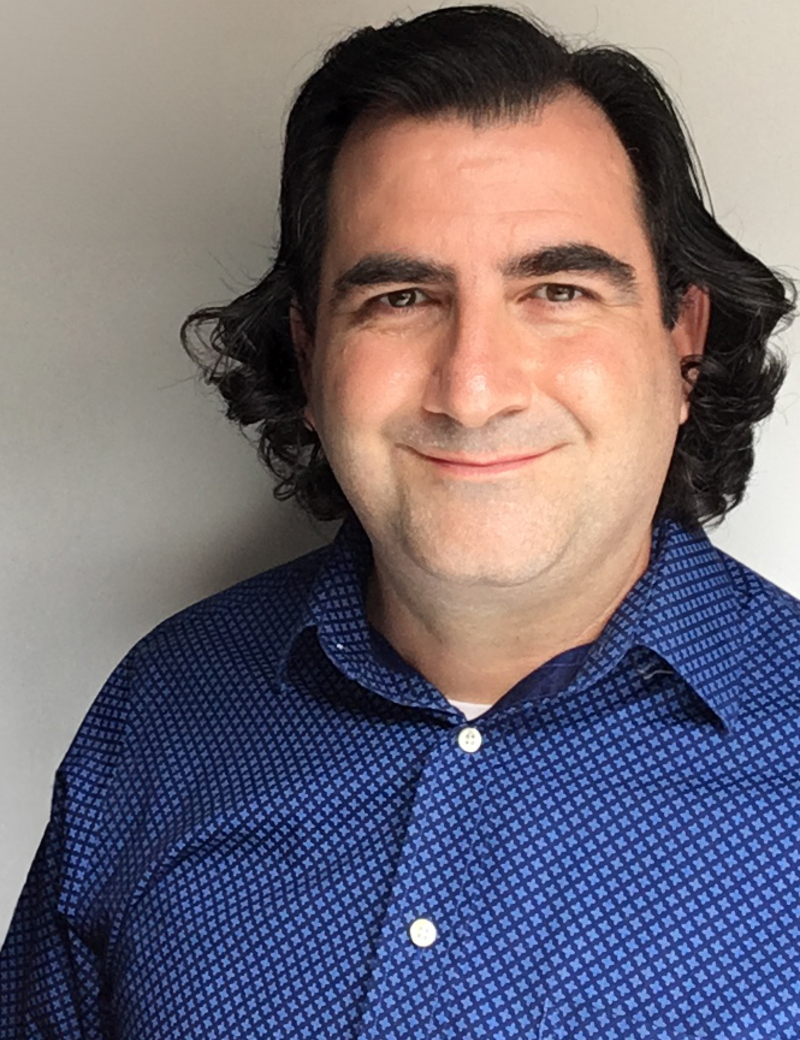 Mr. Charles Gollob
RMT
Massage Therapy
Charles helps active and motivated people take time to care for themselves, do the activities they love, and deal with the changes and challenges life throws their way.
Working as a Registered Massage Therapist since 1999 has allowed him to develop a large toolbox of massage techniques to address musculoskeletal issues that his patients experience. Years of clinical experience and learning have helped him be able to identify activity or environmental modifications and self-care exercises that are effective and easy to implement and make lasting changes for his patients. Time is our most precious resource so Charles strives to provide the minimum effective dose of exercise, activity, or environmental modification so that patients can realistically fit them into their busy lives. He expects you to be an active participant in your health care because he has seen how beneficial that is to a patient's recovery and continuing ability to thrive and flourish.
Charles has gained a lot of knowledge and experience over the course of his professional career but, he doesn't know everything. When patients would best be served by the addition of or referral to other health care professionals he likes to be a resource for patients to find the right people that can help them. He believes that If a patient isn't seeing benefit from their Massage Therapy care with him, then there isn't a reason to continue with it. He loves hearing patient success stories whether he is a current facilitator of or has only had a small part in their care.
When Charles isn't working, he can be found camping, playing volleyball, rock climbing, playing board, video, or roleplaying games, or developing his photography skills.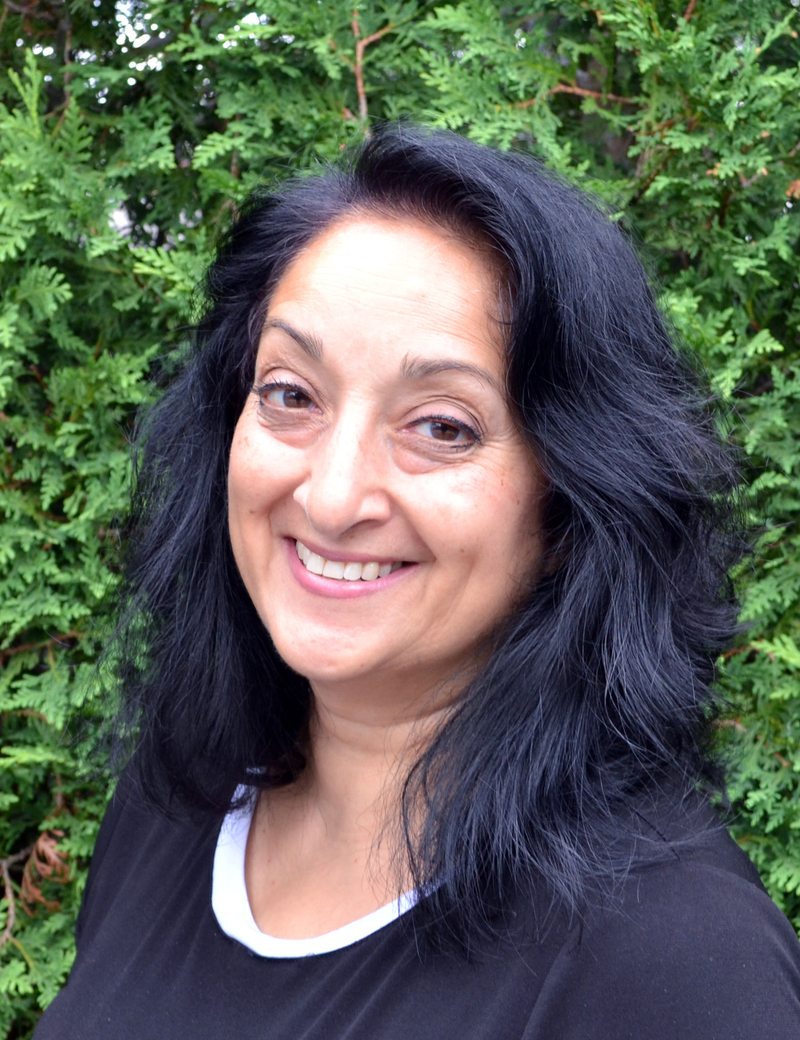 Ms. Aimee Paikera
RMT
Massage Therapy
Aimee Paikera has been a practicing Registered Massage Therapist since 1997. She has practiced in Vancouver, GTA, and now Waterloo and worked with a wide variety of clientele. Aimee is passionate about her chosen career and attempts to approach the body by looking at it as a whole. Aimee feels massage is about listening to what the body says, educating her clients, and using her technical knowledge and skills to work with her clients towards their therapeutic goals. Aimee also enjoys incorporating Swedish massage, deep tissue massage, myofascial techniques, craniosacral techniques, and reiki into her sessions.
Outside of work, Aimee enjoys running, escape rooms, traveling, snorkeling, trying to be a competent gardener and now exploring KW and the surrounding areas!
Got A Question For Our Team?
Leave it in the space below. We will get back to you as soon as possible.
---